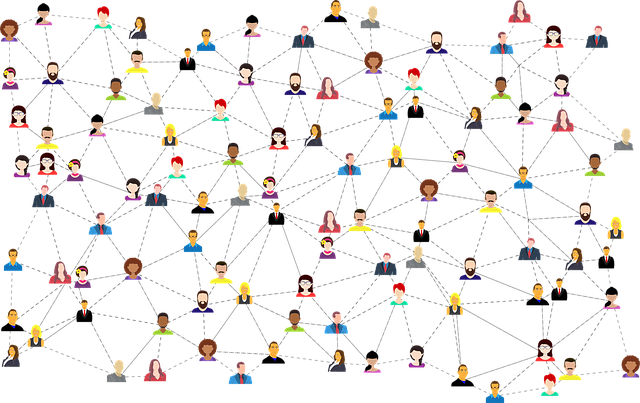 What is business networking to you? Is it an inexpensive form of marketing or rather an escape from the mundane worries of managing a business? Either way, business networking can offer you a lot of value.
For sure, business networking is extremely popular among local entrepreneurs and small business owners. Just search online for local business networking events and you'll be surprised by the numerous results. Since so many organize and attend such meetings, there has to be something good about them. Let's see what are the main benefits of business networking, in order for you to understand the importance of meeting potential business partners and interacting with your local community.
Great Source Of High-Quality Leads
The first and foremost reason why business owners and managers attend networking events is to generate leads. Everyone attending such a meeting is a potential client. For any readers that are in Fleet or the surrounding area, I would highly recommend you see Fleet For Business.
This is a huge benefit of participating in networking activities. Furthermore, these prospects are usually high-quality leads, since they are usually referred to you by a common connection. This approach is way superior to cold selling, as it starts from a higher level of trust. Even though many of these leads never convert, business networking events are still a great opportunity for entrepreneurs and salespersons to share their thoughts, issues, and solutions with each other.
Excellent Opportunity To Boost Brand Visibility
Attending networking events can help you stand out from the crowd. The more people get to see you, the better your brand visibility. This is one of the best and easiest ways to build brand awareness.
By regularly attending such events and by actively participating in the social life of your local community, you can build a reputation of being trustworthy and supportive. Also, by sharing valuable insight or tried and tested tips and tricks, you can build a reputation as being a true professional, an expert in your area of activity. This will allow you to acquire even more leads.
If you want to take your brand awareness-building efforts to the next level, you can host your own events. We've been inspired by the local community and business networking scene, and therefore we've decided to create our own networking event.
Find Help And Useful Advice
Networking events bring people closer together. Whatever your problems or questions, you'll surely find someone who has been through the same issues and could provide actionable tips and advice. All you need to do is ask.
Networking events are also excellent opportunities to learn new things, ideas, and practices. Just remember to keep an open mind and to be willing to explore new ideas you haven't considered before.
Supporting each other works both ways. You may have discovered new and effective solutions to some of the most common problems in your industry or area of activity. Perhaps you can share some of your thoughts with other business managers, in order for them to view their problem from a new standpoint. Exchanging business tips and advice can be a great way to build strong bonds and even to develop solid friendships.
Broaden Your Network
In business, who you know can sometimes trump what you know. Business networking is an effective way to grow your personal network and to create valuable connections that could help you grow your business.