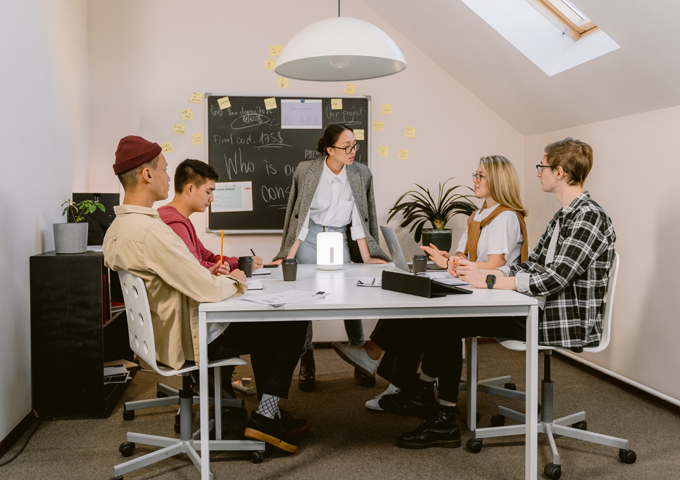 HR influences workplace culture and plays a significant role in assisting a company's culture to remain relevant. Corporate culture is not fixed – it grows with changing industry forces, workplace norms, demographics, and other factors. It's relatively easy to evaluate your company's culture and use that information to inform future decisions, notes the Society for Human Resource Management. "You can use various feedback tools and pulse engagement to identify cultural details in every department, every week,".
Your organization's culture affects everything from brand reputation to engagement, morale, and even productivity. For HR managers, it's essential to understand how culture affects the bottom line and what measures a company can employ to regularly assess how their cultures are performing.
Company Culture Dynamics
Company culture can be identified across multiple levels of the organization. It is reflected in the operational methods that guide your team's day-to-day approach to tasks, and in how managers relate with other employees. Company culture can be team-driven, collaborative, conservative, hyper-focused, or include a plethora of other characteristics. "Organizations with enterprising cultures have higher profits, productivity, and performance than those without," reports SHRM.
Ideally, HR managers should remember:
Cultures evolve and are influenced by various factors
HR managers have a direct impact on the organization's culture
It's possible to assess company culture and use this information to measure workforce effectiveness and engagement
When you want to know if your company's culture is changing, there are numerous ways to assess that and change the course of this evolution if needed:
Different generations have different expectations and desires concerning a company's culture. Currently, many organizations have four generations working alongside each other. Millennials are playing a more significant role as baby boomers transition to retirement. Because of this, HR managers need to assess how each generation's needs and expectations shape an evolving workplace culture – and whether existing values resonate. HR talent managers should also determine whether their current organizational culture is healthy, or whether new programs need to be created – such as increased mentorship.
Industry Trends
A company's culture doesn't exist on its own. The tone is determined by the organization's leadership, but it's also influenced by various external parties. A shortage of skilled labour, a tight job market in the industry, political factors, evolving norms in the industry, and other elements can affect your organization's culture and make it increasingly vital.
Consider industry trends that may affect your workplace culture. For instance, if your organization must allow employees to work remotely in order to lure talent into a competitive job market, then it may be time to adopt telecommuting policies and flexible scheduling.
New Technology
Technology also affects your workplace culture. As organizations expand their operations across the world, teams have to work across different time zones, geographies, and cultures. Collaborative tools are becoming more and more important in this conversation. If you're falling behind in employing technology to help support your workplace culture, this may be the best time to evaluate how technology can help you improve the culture in your organization.
Employee Engagement
Are your employees sufficiently engaged in the workplace? Understanding employee engagement can help you determine how good your company culture is. When employees are probably engaged, they're more likely to understand your mission and be more productive. If the strategic evaluation shows low engagement, it may be time to look for specific aspects of your workplace culture that can be changed to better suit your team – from improving your management style to clarifying your purpose.