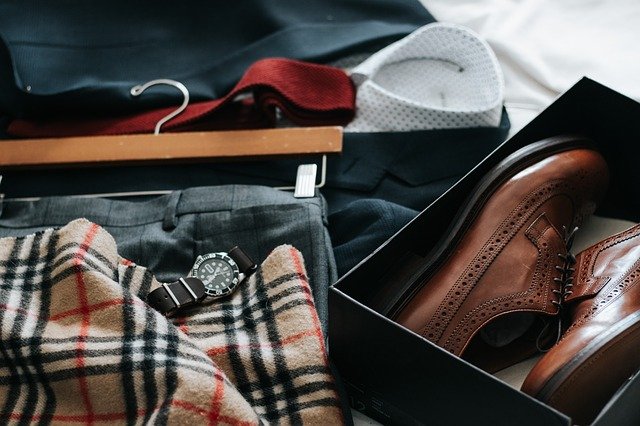 Life is full of rules; fortunately, many of them are beneficial. They help maintain sanity in the way we live. For instance, the rules on how to dress well are there for a good reason, and every man and woman can appreciate the importance of having direction in what to wear and how. The rule can define a style, but what works for you might not for another. Therefore, it is best to take these dressing codes or regulations at face value, thinking of them as solid fashion suggestions.
Menswear has and continues to be as rich and varied as women's wear, providing more abundant and experimental styles. But this can get confusing, especially for the trend-aware man, eliciting self-doubt regarding wardrobe choices. That is where sound advice on dressing becomes useful and not something to scoff at. It cuts through the confusion to help men identify their unique fashion statements.
The rules governing dressing etiquette are founded in history, having worked in the past and evolved from generation to generation. Much of the rules are apparent, so cliché that they are often discounted. You could attribute this to preferential diversity in defining what is sober, borders on the extreme, high quality, versatile, or a good fit.
But the rules are subject to changes while still maintaining certain core elements. Moreover, there are more dressing codes than what's presented here. Some might not be new to you, especially if you love experimenting with clothing to see if a new kit suits you or discover how it makes you feel. Nevertheless, we shall discuss rules of how a man should dress that have stood the test of time to become a failsafe guide for today's fashion-conscious men.
Wear A Suit Well
The manager of custom-made suits at Savile Row tailor Gieves & Hawkes, Davide Taub, says a suit should look sharp and be an exact fit. He also adds that it is best to focus on the fit across your shoulders since altering the waist and chest is not that complicated. Taub also cautions about wearing a period suit unless is that is the look you are going for, lest your style looks like a novelty.
It is hard to get it wrong when you go for the classic dark, single-breasted, two-button suit with moderate details. Some people find it too reserved, but it works. It is a suit you can use to build different ideas when finding your fashion individuality. As cliché as it might be, it is the way you wear the suit that counts, not the label. Also, as a side point with it being the cold season, you might want to consider wearing a pair of gloves, whether that be cotton gloves or leather gloves.
Invest Wisely In A Watch
Don Cochrane believes a watch can be an artistic masterpiece. Don is the managing director of Vertex, a British watch brand. He says men should pick a wristwatch because they love the make and brand, not for its potential resell value. A watch is a personal asset, a tool for telling time. It also must be functional and exude a unique aesthetic. For instance, a rugged sports model is built hardy and can go with any style. The watch you pick should fit; a 40mm is the ideal size; however, it should feel comfortable on your wrist.
Don't Shy Away From Colour
Indulging in a bit of colour can help enhance your look, whether you are doing formalwear or casualwear. Menswear designer Oliver Spencer says most men are often shy of experimenting with colours that are not grey or navy hues. A bit pink and shades of mustard, greens, and bright blue can be a versatile look all year round. They can add some bit of vibrance to your outfit. Nevertheless, it is best to work with less because it can be more; adds Oliver Spencer. Pick a colour that complements what you want to wear without having an overriding impact.