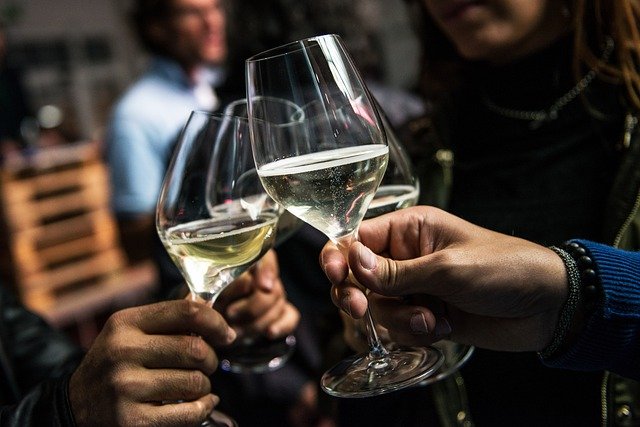 Choosing The Right Venue
Unless the individual who you are planning to throw a party for offers to the idea, never consider hosting the event at their own home. You will want to choose a venue where you can host all of their favourite people in one location without any hassles.
Due to the fact that going away, parties are usually not that fancy, there is no need to rent out anything far too expensive or extravagant. In many cases, your own home will do rather nicely or you may choose for the local bar or entertainment venue that will be able to host a number of people.
Creating The Guest List
You will want to decide if the event is going to be just friends or a mix of friends and family. As long as this is not intended to be a surprise party, you will want to ask your friend who they would like to see attend their going away party. This is going to ensure that people you are not aware of will not be left out of the festivities.
Planning Ahead And Asking For RSVPs
The best going away party in the world is not going to take off if you have not given people enough time to get ready for it. You will want to fixate on a date early and start to send out invitations about three weeks in advance. This does not have to be anything too fancy, even an invite will do nicely, just be sure to include all of the essential information such as who the party is for, when it is, where it is, as well as any expectations such as gifts or speeches. You might be interested in hiring out a mobile bar for your party, google search Mobile Bars Surrey.
With the thought of an RSVP, they are an absolute must. This is especially true if you plan to host the event at a venue outside of your home. An RSVP is going to give you a much better idea of how many people you can expect, but lessen the likelihood people will tell you "maybe" and then just not show up.
Creating The Theme
A going-away party is a great opportunity to have a lot of fun with party themes, especially those that tend to seem a little kitschy at other parties. Let's take a look at just a few of our favourite party ideas when throwing a going-away party.
If your guest of honour will be holding the party at their home, why not help them with some packing? You will bring all of the food, drinks, and fun, but also an assortment of packing materials to help them get started on the laborious task of moving.
Destination Parties
This is where you will take the event of moving away and use it as a springboard to illuminate the journey they will be taking. If they are moving to a city like Miami, you may want to decorate in a tropical theme complete with palm trees and pink flamingos This is a great way to let the individual know that you are going to miss them but are also excited about their brand new adventure!
Bon Voyage Parties
There are times when a classic idea is always going to be the best idea. Throwing a bon voyage party complete with a travel theme that includes maps and aeroplane bottles of wine will get everyone in the mood.
Of course, you can always skip on a theme and just do what you feel your guest would enjoy. Just remember that it is designed to be a laid back event where everyone has fun. You can grab a few pizzas and some drinks and talk about great memories and that would work just fine!