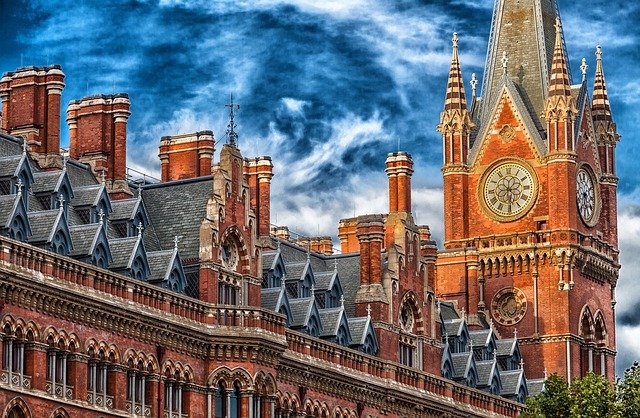 The latest travel restrictions are meant to discourage international travel. With the pandemic far from being over so far, many of us choose to give up traveling and stay as close to home as possible.
I'm one of these people. Over the past two years, staycations have started to slowly grow on me. Believe me, there are amazing places in our neighborhood you'd love to visit.
Apparently, lots of home-bound travelers have appreciated getting to know their homeland during this period of sickness and fear. Whether you are one of them or not, you might find the following list useful. There are so many wonderful places with breathtaking views, so many exciting adventures, and so many outdoor opportunities, that you might not even miss traveling abroad.
Let's see what are some of the best things to do in the UK.
Visiting London at least once in a lifetime is an absolute must.
This old city has such a rich history that it is well worth your time. There are hundreds of museums, art galleries, and tourist attractions waiting for you to visit. The restaurants and the shops are nothing short of amazing, as well.
Take A Trip To Stonehenge
Stonehenge is a UNESCO Heritage site and one of the most famous sites in the world. This 5000-year-old stone structure is truly amazing. Visit it to learn about its history and to experience it with your own eyes.
Take A Hike On Hadrian's Wall
Romans built Hadrian's Wall to protect the northwest border of the Roman Empire. Today, this wall is a UNESCO Heritage site and a tourist objective on the bucket list of millions of travelers.
Hiking Hadrian's Wall requires five days, as it boasts a total length of 73 miles. This could be a thrilling adventure for you to embark on solo or with your friends.
Take A Road Trip Across Scotland
If you like road trips, you'll love The North Coast 500!
This iconic drive is the equivalent of Route 66 – it boasts impressive scenery, isolation, and great whisky tasting opportunities. Road trip lovers and photographers would surely love every minute of this adventure.
Take A Black Taxi Tour Of Belfast
If you want to learn more about the amazing history of Belfast, you'll want to take a black taxi tour of the city. Belfast has such as rich history that it would be a shame to simply wander around without trying to learn more about those buildings and those monuments that are scattered everywhere across the city.
These taxi tours are led by locals and they take about one and a half hours to complete. Such a tour can be a great way to visit Belfast without having to walk for hours in a row. If you are looking to do an engagement party then see 'engagement party venues in London'.
Visit Yorkshire Dales
The UK boasts a wealth of pubs and lovely outdoor walks, I'm fully aware of this! However, I highly recommend you to give Yorkshire Dales a try, because it is simply amazing.
Yorkshire Dales is a national park that includes several charming villages, scenic hiking trails, and thousands of breathtaking photo opportunities.
Last but not least, I'd advise you to also add Haworth and Malham to your staycation bucket list, as they are both wonderful.