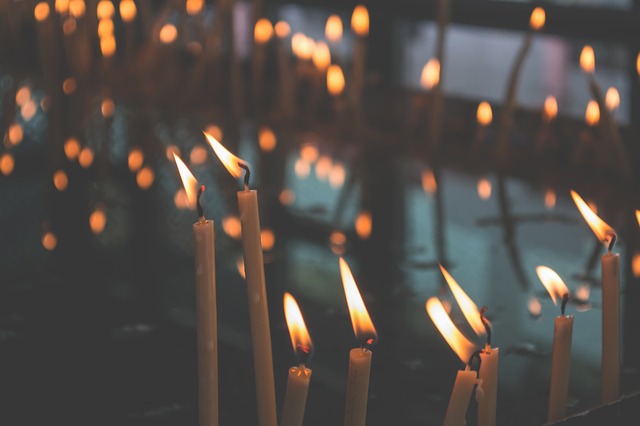 It is crucial to invest in high-quality candle labels. Labels play a vital role in the success of your candle brand, whether you plan on having them sold in stores across the country or at the local farmers' market. Although candle labels often appear to be simple at face value, there are plenty of factors that can contribute to your investment failing. Here are things to consider when investing in new labels for your candles.
Per the standard, most products, if not all, are required to share different information based on the nature of the components used. Overall, specific details are standard for each product label. So, it will be best for you to include the following list of basic information on your candle labels:
Product name
Contact information/ website
A unit of measurement (include the candle weight here)
Company name and logo
In addition to listing these essential details, there are other candle-specific details that you need to include on the label. This information is meant to offer consumers specific information that will guide them in deciding if your product is appropriate. These includes:
Container specifications
Projected burn time (refers to how long the candle lasts)
Type of wax used
Candle scent
Add Recommended Fire Safety Details
There are specific label standards for most labelled items, and you will find that products like THC/CBD goods and alcohol are closely regulated. On the other hand, candles are not regulated as much as other items.
The National Candle Association (NCA), which is the primary trade association that represents the United States candle suppliers and manufacturers, notes that each candle should include the following listed fire safety rules on its packaging:
Keep away from children
Keep away from anything that can catch fire
Burn within sight
However, the NCA is not very particular about where this information must be listed. Therefore, the dust cover, the tag, or the label are all suitable places to list the above warnings. Other than the three-set rules, the NCA recommends adding graphic safety symbols representing each of these rules. You can download these symbols from the NCA website. As a side benefit if you are looking for custom label printing then see here.
Suppose you are an NCA member. In that case, these fire safety graphics and rules and mandatory. Overall, they are an excellent start, and it would be good practice for you to add manufacturer instructions on how consumers can properly burn candles. Often, candles are tested per the ASTM F2417 Fire Safety Standard. This lets you offer your customers instructions about the type of container to use (if you have not provided them with one), the candle's burn length, and any other crucial details.
Optimise Label Placement
You may have restricted label space between filling in basic information and branding. Luckily for you, you can improve your candle branding through the packaging, shape, and size.
One of the prime spots to place your label is the container your candle sits in or the side of the candle if it does not come with a container. Your candle's underside is also pretty handy.
You can include the fire and safety information and other less brand-related details on a different label then apply it to the bottom of the container or the candle. This allows you enough room on the candle's side to have the particular design elements and essential product information. A container lid also has the potential to be used as labelling space. As long as it has a surface, it has the branding potential, provided your label will survive on the given space.